If you feel like you have pain in your chest, and are unable to breathe properly because of shortage of oxygen, there can be a lot of reasons or circumstances due to respiratory problems. If you are consulting a general physician, he will direct your case to a specialist who deals with the problems of heart. A specialist who diagnoses problems pertaining to heart and blood vessels is precisely called the cardiologist.
However, he would ask you to undergo few tests that would help him to choose the right direction to start diagnosis of the respiratory or coronary problem. This is where you would need to pay great attention and consult only a professional cardiologist like Lowell Gerber MD who would know the exact way to treat you and your heart problems since he is an experienced cardiologist with research and practice experience for many years in this field.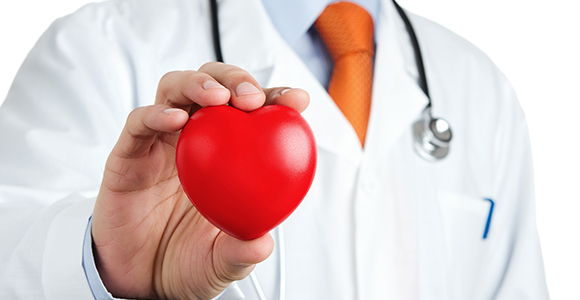 When and why would you need a cardiologist?
Since people are becoming more and more hooked to desk jobs or sitting at the computer for long hours, they are indulging in take away foods or junk foods and are eating them in large quantities too. This means that they do not really bother themselves with the ingredients that go into the food. This means that the cheeseburgers and other fast food help in accumulating bad cholesterol and fats would cause diseases and health conditions like obesity, coronary health issues or even joint problems.
It is recommended that at any time you get any pain in the chest, do not ignore it. This pain might be caused due to some deep rooted heart related issue too. Early detection or diagnosis will only help you especially if you visit the cardiologist like Lowell Gerber MD who shall be able to prescribe you medicine and offer to treat all the heart related issues.
Treatment from the right hands:
It is essential that the doctor you consult is educated and trained and has years of experience in handling all the heart related issues. Heart specialist is someone who cannot take anything very lightly and the doctor has to ensure that his treatment and method of treatment are very easy and simple. Dr. Lowell Gerber MD was born and brought up in Chicago, Illinois and he did his graduation and masters in physiology of exercise from University of Illinois. He went on to take medicine from Stritch School of Medicine under Loyola University, Marywood, Illinois.
After that, he began doing his fellowship in Pathology, Cardiology and practiced Interventional cardiology too. He was a co-director of a Preventive medicine center in Utah. He has experience in Age management medicine, and he is currently affiliated with Maine Medical Center. With over 41 years of experience and dedicated research in the field of cardiology and with clinical interests in weight loss, neutrigenomics and Hormone replacement therapy, the doctor is someone with many feathers in his cap. In short, he is someone who will give you a thorough understanding of the best way to stay healthy and keep your heart in good shape.