It can be said that one of the most rewarding and fulfilling jobs you can ever hope to have is a job that involves caring for someone – be it an infant, a person with disability, or someone who is elderly. When you are responsible for someone's day-to-day well-being, this can bring immense satisfaction indeed. And being a caregiver has become more popular than ever, especially in places like the UK.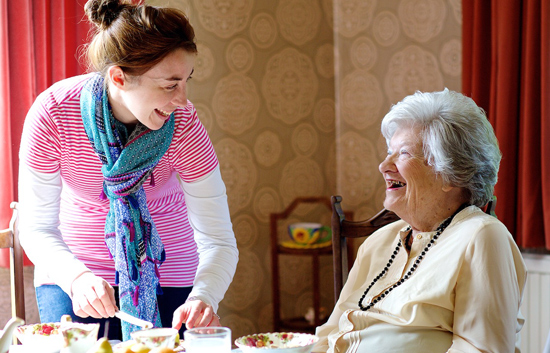 What is involved in being a caregiver?
If you are interested in becoming a caregiver in the UK, you should be aware of certain facts from the beginning. First and foremost, as a care worker, you will usually be assigned to an individual's home. You will then be expected to live with that person for a period of time, often around two weeks. This position comes with room and board and your travel expenses from and to the person's house is taken care of as well. You can also expect a daily wage apart from the room, board, and travel expenses.
 What is your role as a caregiver?
There are different types of tasks and responsibilities you can expect from being a care worker. The amount of salary you receive will also depend on the level of work you are expected to do. For instance, if you are simply going to prepare meals and provide friendship and companionship along with a bit of housework, then your salary may be smaller. On the other hand, if you have to perform personal care – such as assisting the person in the bathroom or bringing them to and from their bed – your salary may be higher as well. Sometimes, you can also be expected to do some driving to and from the shops and the pharmacy, for example. Caregiver jobs which are considered the highest-paying are those which require you to give constant care and attention to an individual and perhaps even some rehabilitation. The good news is that you can essentially choose the level of responsibility you prefer. If you prefer a lighter caregiving job, then you are assigned to it. If you are a beginner, you will never be sent out to a difficult job, especially if you do not request for it.

Your expected training
Once you have found an agency, they have given you an informal talk and interview, and have approved you as a caregiver, you may then undergo training. The training can last from one to four days, depending on the agency. This training is necessary as it can supply you with the skills and mindset you need in order to do a good job as a care worker. Care worker jobs are plentiful in the UK, but you have to have the attitude and the right preparation for it as well.