While most of the men swear by short hair, you would find most women not preferring their hair short. Women who had longer tresses since childhood think that it is absolutely an abomination to shed off the long Rapunzel tresses. However, there are some women who are in love with short hair styles. Shorter hair is low maintenance and gives you a mature and collected look that will make you feel on the top of the world. However, unknown to many people there are a lot of unexpected health benefits of shorter hair. Shorter hair helps you to stay healthy and benefits your health. Here are some ways as to how-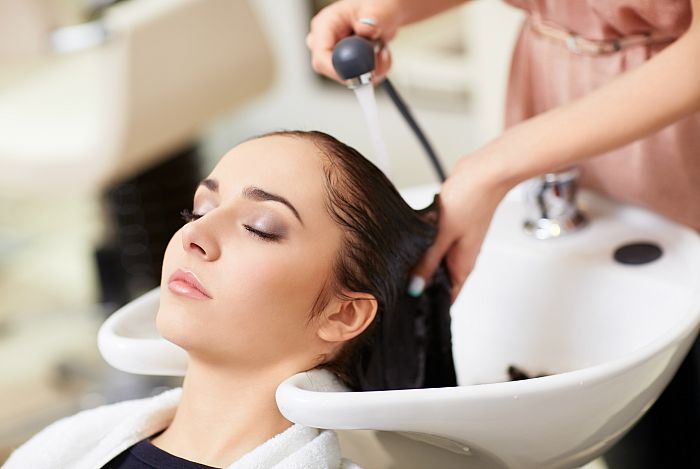 Lower your body temperature- Did you know that short hair helps you to stay cool? Studies have found that people with shorter hair tend to have lower temperature in summer months as compared to the people with longer tresses. When you have above the shoulder hair it means that you do not have those longer tresses blocking your shoulders. Hence wind can play easily and you feel a lot cooler. It can lower down the temperature up to around 5 degrees for you. So if you live in a tropical country, there is no better option than keeping a shorter hairstyle.
No more sweating- Longer hair makes you sweat more than shorter hair. Longer hair blocks your shoulder, neck and even parts of your face. It makes you sweat in those humid summer days. Tired of sweat you would have to tie your hair in an updo. But do you know that you scalp sweats too? If you have longer hair and tie it in an updo, your scalp hardly gets to breath. Due to this your hair becomes weak as your scalp does not get to breath. With shorter hair you do not face the same problem. Your face and neck gets a lot of wind and your scalp gets to breathe too.
No more night heats- During our sleep our body temperature increases more than usual. It is for this reason that people with longer hair tend to wake up in the middle of the night sweating. Your messy bed head is a lot messier as your long hair gets tangled up and is filled with sweat. It is more problematic for the people having high blood pressure as they tend to have bouts of night heats more often. A shorter hair can save you from all these problems. Your messy bed head will be kind of sexy and you will get relief from excessive sweating.
No more damaged hair– With short hair there is no chance of excessively exposing your hair to dirt, dust, chlorine in swimming water or even to the UV rays. With short hair you have lesser chances of getting your hair damaged. There is no split ends and you will gorgeous with the low maintenance.
If you are looking for ideas about shorter hair then http://www.megahairstyles.com/advice/short-hairstyles-for-older-women/ can help you out to get some new and interesting ideas.