Designing a home interior can be a long and frustrating process, especially if you plan to sell your home in the near future. There are literally hundreds of ways in which you can set everything in order, yet the one which creates the best synchrony between nature and your home is going organic. This means basically using organic materials and design elements to create everything from floor to walls. Organic interior design is a trending thing, something that potential home buyers simply like to see, and for all those wondering which the best solutions are for one such home design, here are a few tips to get you started.
Start with the Walls
If you are looking to create an eco-friendly environment, then you should definitely go for organic 100% VOC free paints and green wallpapers which are made from recycled materials and inks which are water-based. The best thing to do when you cannot find nature inspired themes for your wallpapers is to go green. Yes, brick accent walls are becoming a thing, however wood décor is perfect when trying to emulate and recreate winter style. Even though living green walls are not aesthetically pleasing, they will provide you with better air quality and better thermal and acoustic insulation.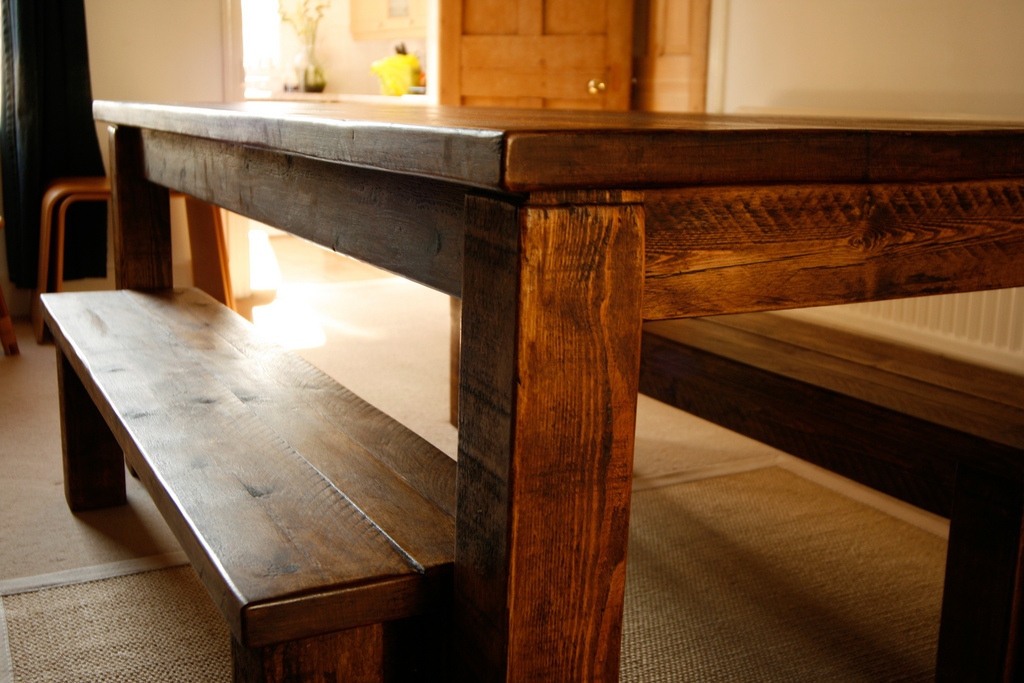 Next in Line is the Furniture
In a recent chat with the people who own and operate Robert Plumb, I found out that many households use outdoor furniture as indoor and natural wood is among them. Did someone say designer outdoor timber furniture? Everything from dining tables to sofas and lounges down to wooden planter and pots can be used indoors. The best quality possessed by outdoor furniture is its durability and natural appeal. The same thing goes for the kitchen; go for the wooden cabinets, wooden island and wooden shelves. If everything else can be wooden, so can the kitchen.
Lighting Designs
When it comes to organic designs for lighting elements, there are several aspects of it. Some of the lighting fixtures are made from recycled materials and can be an easy DIY project, such as a spoon lamp from recycled plastic. Yet, there are other complicated designs created by individual designers which take a lot of time and effort; there are geometric lamps from recycled tetra pak by Edward Chew, or pendant lamps made out of 256 pencils, by Jennifer Huang. Some companies specialize in creating green lighting made of sustainable materials such as cork, bamboo, hemp, vines, paper and even recycled glass. All of these designs are nature inspired, and you can always find a driftwood ball pendant, natural twig chandelier or a leaf lamp.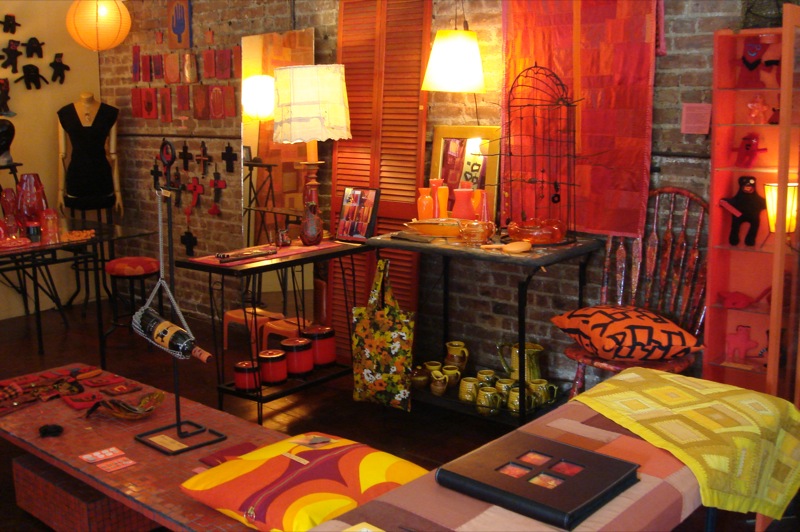 Bring Greenery Inside
Apart from having green walls, another way of felling even closer to nature is by bringing the greenery inside. One of the things you can do is create a garden inside of your home. Plant integrated furniture includes planter wall tiles, a LED or pendant lamp terrarium, and bonsai planter table. All of these are being manufactured by different companies and individuals who specialize in organic interior design. If you do not have enough free time to take care of all the plants inside your home, there are some which can withstand poor lighting conditions and can thrive without water for a long time; these plants are English ivy, hen and chicks, split-leaf philodendron, cacti, Chinese evergreen tree, spider plants, African violet and piece lily flowers.
Organic Bathroom
Believe it or not, but even your bathroom can be fully green. By choosing natural stones for a vanity, walls and floors, you will add that organic warmth to your bathroom. Design your bathroom to match the outdoor colors such as beige, green and brown. If you want to install wood in your bathroom, whether for an accent wall or on ceiling, you can do it without worrying about moisture. Simply seal the surfaces and install tar paper over it. The best types of stone for your bathroom are Soapstone, Onyx, limestone, Belgian bluestone and sandstone.
As you can see, there are many ways in which one can design an entire organic and eco-friendly interior. Simply put your imagination to the test, surround yourself by nature within your own walls, and you'll be much more likely to score a high price for you property.