Very soon, a new summer sport season will start. During exercise in the fresh air, it is very useful to monitor your heart rate. In this article, we will tell you about the devices it is best use when running.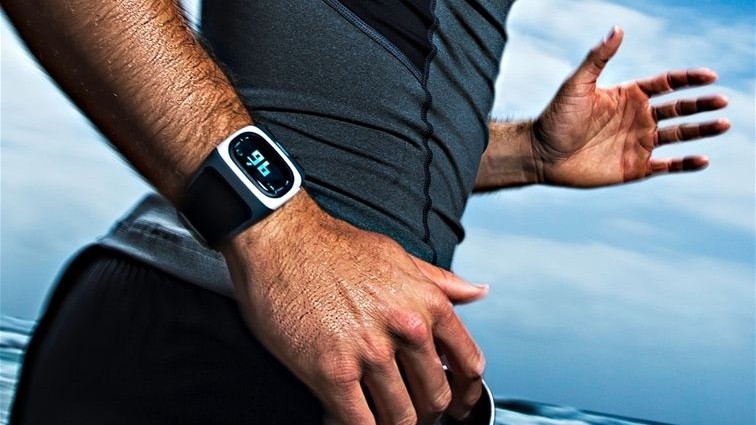 A set of a Cardio sensor and a receiver by Runtastic
A set containing a chest strap, a receiver, which is inserted into the headphone jack, and the Runtastic app. The Cardio sensor synchronizes with the receiver through its own protocol. Data on the pulse rate combined with additional data about speed, pace, altitude, distance, a workout duration are displayed in the form of informative charts on your smartphone.
Unlike many other fitness accessories, the device can be used not only for running: thanks to the application by Runtastic, this Cardio sensor will also come in handy when cycling. As for the compatibility, the device can be connected to almost any modern HTC cellphones, Samsung smartphones and so on and so forth. It is compatible with Android 2.1 and above, Windows 7.5 and above, iPhone 4s and above.
Cielo WT010
The gadget by a Chinese company is a simple sports watch with a heart rate monitor on a belt that can be synchronized. The watch, in addition to showing you the time, is able to show the duration of your training (working as a timer), control the calories consumption and your heart rate. Moreover, if you remove the heart monitor – you will still have a nice watch at a good price.
Alcatel OneTouch Watch
These is a smart watch from a well-known brand. The device can be placed on a silicon or metal bracelet, which will let you wear it with any clothes. The watch features a moisture protection of the IP67 standard. In addition to a heart rate, OneTouch Watch tracks the number of steps, calories as well as sleep time. And, it can also send you notifications from your smartphone (supports Android version 4.1 and above, and iOS).
Samsung Gear S2
This is a real wrist computer. A dual-core Exynos 3250 processor, 512 MB of RAM and 4 GB of internal memory, and 1.2-inch ultra-bright AMOLED-display – all these great things are enclosed in a stainless steel casing and run on Tizen OS. However, there is also a fly in the ointment: The Samsung Gear S2 interacts only with smartphones on Android 4.x. But it's worth it: you can use Google maps and listen to music directly from the watch, track the progress of training and much more. In case your smartphone does not support Android 4.x but you still want to use the watch, you might want to find some more info on smartphone price and get upgrade your current device.
The pulse oximeter iHealth PO 3
This gadget is designed for real athletes, who aim at results but not fashion. The wireless Pulse Oximeter iHealth PO 3 is attached to your shoulder; it works with the iPhone, iPod and iPad and is designed to record your heart rate and the blood oxygen saturation level. The measurement results can be viewed on your own gadget's screen.