The pharmaceutical industry has been seeing a steady growth in terms of sales. In 2018, prescription drugs are expected to generate 872 billion US dollars in revenue worldwide. This isn't very surprising considering that so many people rely on prescription or over-the-counter drugs to keep their health in check.
While we trust the various drugs and medical devices available to be safe for use, there are quite a few cases wherein individuals have been harmed by them. Sadly, injuries can often be more debilitating than the health condition that led to the drug or device being prescribed.
The law does give remedies to individuals in the case of a personal injury, but injured consumers need to have a fair knowledge of product liability lawsuits and the extent to which they can sue for damages.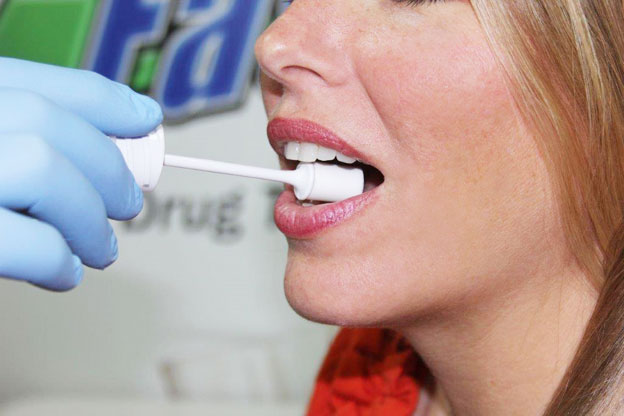 If you want to know more, read on for some detailed information on pharmaceutical injury and product liability.
What Is a Pharmaceutical Injury?
Much like a personal injury, a pharmaceutical injury occurs when an individual's health is put at risk as a result of taking a defective drug or using a defective medical device, or being prescribed the wrong type or dosage of medicine.
Here are some common types of pharmaceutical injuries:
Increased blood pressure
Heart attack
Cardiovascular complications
Diabetes
Stroke due to hemorrhage
Internal organ damage
Depression
How Are Drugs and Devices Defective?
Pharmaceutical companies should test their drugs and medical devices before putting them up for sale. However, these products are rushed into the market owing to the amount of capital invested into them.
Additionally, drugs and medical devices need to be approved by the US Food and Drug Administration (FDA) before being sold. The FDA does try to protect consumers from defective drugs and devices but fails to carry out adequate tests at times.
What Are the Types of Drug and Device Defects?
Pharmaceutical products can be susceptible to a range of defects. Here are some common types of defects found in drugs and medical devices:
Manufacturing flaws like surface defects, incorrect size or color, and missing or broken capsules and medicines are common. Other manufacturing defects include allowing a contaminant into the drug or mislabeling products before shipping.
Design defects as a result of flaws during the formulation process can cause serious side effects.
Marketing defects take place when the manufacturer fails to give adequate instructions on using a product or fails to warn about its possible side effects.
What Is Product Liability?
Pharmaceutical products-related product liability is considered to be a strict liability, meaning that manufacturers or sellers of pharmaceutical products can be held accountable for injury caused to consumers due to any defects in their products.
Depending on the type of injury, you can sue the manufacturer or the physician or pharmacist who prescribed the pharmaceutical product to you. Note that suing the manufacturer will be a case of product liability, while suing the physician or pharmacist will be a case of medical malpractice.
Further to this, product liability claims are of three types, as detailed here:
Defectively Manufactured – this category involves injuries caused by using incorrectly manufactured products. Injuries can also be the result of improper labeling or shipping.
Improperly Marketed – marketing refers to the recommendations, instructions, and warnings printed on product labels. Claims under this category involve injuries caused by inadequate or misleading information printed on product labels.
Dangerous Side Effects – pharmaceutical products that have been properly manufactured and marketed can cause side effects resulting in injury. This category involves claims against products that have been selling for a long time but have just been found to increase the risk of other serious health conditions.
When and How Can You File a Pharmaceutical Injury Lawsuit?
If you or a loved one has experienced injury due to negligence, you can file a product liability claim or a combination of claims. Do keep in mind that if the pharmaceutical product had sufficient warnings, or if the physician or pharmacist had warned you of possible side effects but you still chose to use the drug or medical device, you may not be eligible to file a case.
For instance, you can just get in touch with a McEwen Law Firm – drug lawsuit attorney and discuss your case with them in detail. There'll be hurdles to overcome like approval from the FDA and scientific support to show that you suffered injury due to the drug or medical device. It may also be possible that the manufacturer puts the blame on the physician or pharmacist who prescribed the drug to you, in which case you can file a medical malpractice lawsuit as mentioned earlier.
Remember to take quick action; if you wait too long to file a case, you may be denied financial compensation that you would have otherwise been entitled to.
Conclusion
In addition to complicated legal principles, pharmaceutical product-related liability cases also involve complex scientific and technical aspects. But you needn't worry too much as you've read the information provided here on pharmaceutical injury and product liability!
So get in touch with experts right away to build a strong case and get the compensation you deserve.
Guest post by:
Melissa Schmid is Office Manager and Senior Paralegal with the McEwen Law Firm. She has 20 years of strong litigation and trial experience, along with several years of administrative and human resource experience. She secures staff, provides the highest level of quality legal services to customers, while dealing with her own clients and litigations. She spends her leisure time with family and enjoys doing home-remodeling activities.