While you want to give something special to your sweetheart, the reigning idea is always a stick of red colored flower. The reasons are two – one is the color and the second is the flower itself. The soft fragrant petals of flowers convey the unspoken words of love. From Victorian era, flowers has been the best carriers of love. Color has been the most prominent thing when you are searching for the exact flower to say what is stored in your heart. With numerous florist  in Gurgaon, you can actually find your desired flower bouquet or floral arrangements to your loved ones placed anywhere.

Flower has a beautiful language and that language of true love is truly written and spoken by red flowers. Be it rose, orchid, carnation, tulips, or lilies and daisies – the color red has depth and passion in it. You fall in love many times, you have deep love for your friends and family members but you can never really express the right amount of your love. May be who has given you one stick of red rose loves you more than the one who has given you 1000 red roses.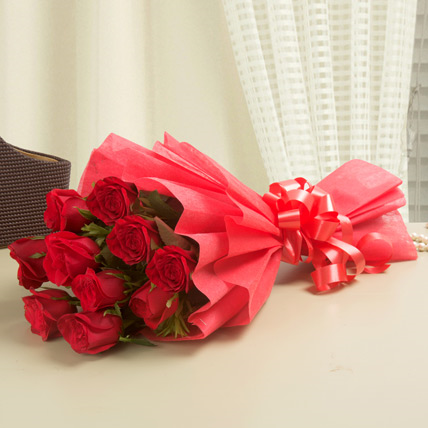 Here are some of the other red colored flowers that can be presented to your sweethearts on any occasions.
Red Tulips: Amsterdam is known to be the Tulip capital of the world. And in India, you can witness tulips only in Srinagar in Indira Gandhi Memorial Tulip garden. Mesmerizing red tulips here would really make one remember Amitabh-Rekha from Silsila. Get a bouquet of red tulips on your anniversary day for your sweetheart.
Red Roses: The best flower to express deep and true love is of course the red rose. The highest number of red roses are sold during the Valentine's Day occasion when the whole world celebrates love. None of our Bollywood flicks or Hollywood rom-coms are ever complete without a scene of red rose as a gift of love to darlings. It's an amazing feeling to be in love and with red rose the love of the heart just grows deeper and stronger.
Gerbera Daisy: A large daisy with a yellow colored center offers a bright view along with red petals. A bunch of gerbera daisy for congratulating someone on news of promotion in office sounds a lovely gift of love.
Star Cluster: These are small red flowers easily available. Ask your florist in Gurgaon to mix this flower along with some light shades of lilies to achieve a striking flower arrangement. To perk up your girlfriend's mood you can get this flower.