One of the major concerns amongst men and women of all age group is hair loss every now and then. This can occur due to stress, improper care of hair, genetic problem or other medical condition. With adequate research and advancement in the medical field, various procedures have now cropped up that can help you overcome such condition with ease. Do you know what exactly PRP is? In simple words, PRP or Platelet-Rich Plasma is a non-surgical therapeutic method for the ones who are suffering from hair loss problem on their scalp or eyebrows. You will find various clinics in London where the medical experts perform PRP treatment for patients suffering from hair loss problem.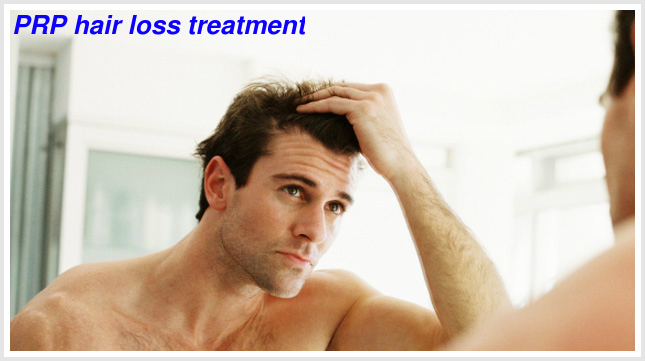 Suitable Candidate for PRP Therapy
Both men and women with thin hair, women who have male pattern alpopecia and men that have baldness are the right candidate for PRP hair loss treatment. The experts will talk to you about your expectations and possibilities of hair restoration (if any) and then suggest the right treatment option for your situation. The procedure will require about eight sittings with each two weeks apart in order to get the best result.
However, PRP is not right for the ones who have undergone anticoagulation therapy. If you are having platelet dysfunction condition, skin or liver disease, then you should not go for this hair restoration procedure.
Benefits of choosing PRP for Hair Growth
Simple and non surgical method
Several injections and the process last for 60 to 90 minutes
Beautiful and natural look
Safe and effective result
Quick period for recovery
About Platelet-Rich Plasma Procedure
The doctor will take out some amount of blood in the same way like performing a blood test. This level of blood is treated in a centrifuge to separate enriched platelets or cells (PRP). Healeon Medical PRP System is used based on the separated blood with a unique separation gel. It enables to prepare Platelet-Rich Plasma with cellular content and platelet concentration. The Red Blood Cells are removed from PRP and pro-inflammatory Granulocytes (GRs) concentration gets reduced.
After Platelet-Rich Plasma gets separated from the blood, it is injected into the scalp or areas that require treatment with a micro needle. Your hair might appear slightly damp after the treatment but there is slight redness or pain post procedure. You will be able to continue with your normal activities and no medication is involved with this treatment.
Initial Result of PRP
The results may vary depending upon each patient. Although there is no assurance of success, studies have shown that patients respond to PRP therapy. The procedure includes a series of 3 PRP treatments, with each treatment being 5-6 weeks apart. Before each treatment begins, clinical photos and follicular scans are to track the progress of the treatment. There are also single PRP treatment london available for the ones who are facing hair loss.
In a nutshell, PRP hair treatment in London provides suitable opportunity of hair growth for the patients who are looking for an aggressive and nonsurgical approach to restoration. Thus, feel good and confident about yourself by opting hair renewal with PRP.