There are many times when we are in need of some very light snacks to be served to the guests for the evening tea parties. Especially when it is raining, some people love to have snacky items with hot sips of tea to take the whole pleasure of the best weather outside. With this come many snack items which are easily cooked at home or prepared with very fewer efforts.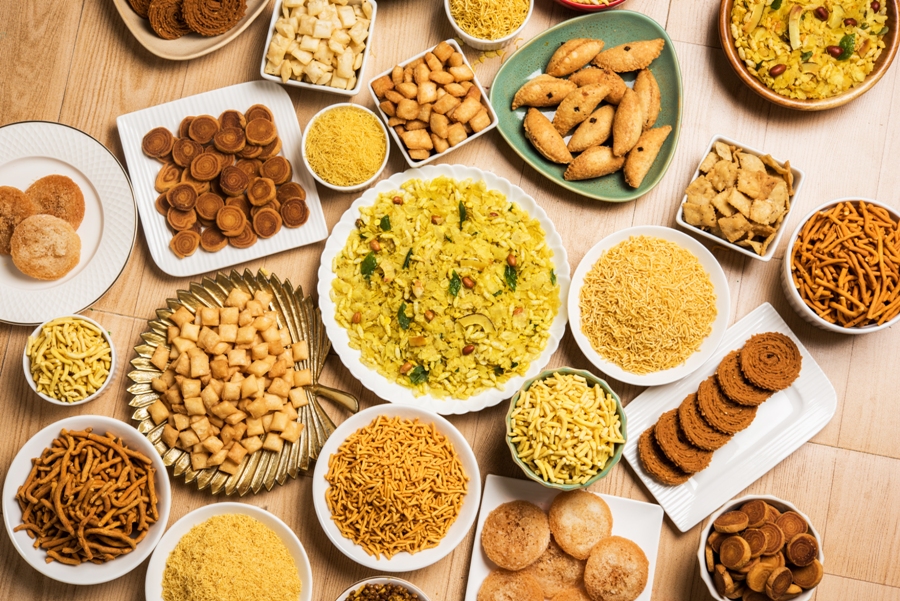 Tasty evening time appetite snacks or namkeens best served with tea-
Peanuts roasted-

The classic eating item that people love munching, especially while those TV serials and movies. It is one the oil-free snack which tastes better when little spices are also added to the nuts with salt. The quality of snack is very high and has even health benefits.

Cornflakes chiwda-

The crispiness and the mouth-watering taste of corn chiwda is famous not only in our country India but across all over the world. If enclosed in the air tight container, the crispiness stays there for a longer duration. It is simply the mixture of cornflakes, nuts, spices, giving it a unique flavorful experience.

Sabudanachidwa-

The sabudana which is also called sago is a small white in color, ball like item, made from the tapioca roots. It is considered to be a wholesome meal that offers a variety of healthy nutrients to the body. It is said to be very good for children.This snack can be eaten at point of the day where people also eat it when they are fasting.

Crispy fried moong dal-

Another snack tossed with the spicy taste, mixed with cumin seeds and chat masala powder is the

moong daal namkeen.

This is said to have high protein values and often served with hot cup of tea. This namkeen is easily available in almost all spice levels where some are less spicy, and others are accordingly made as per the taste buds of people. This can even be prepared very easily at home with simple steps, helping you have the scrumptious taste.

Badamlaccha-

This is most famous in Maharashtra where it is made with a savory mix of very thin slivers of potatoes, which are sliced and fried, with peanuts and all. It gives a golden-brown color to the slivers when they are fried. The wonderful crunch of almonds is added to the lacchawith some raisins and cashews, tossed in different spices giving it a delicious taste.
Having these simple and healthy snacks at home, one is not required to open the kitchen drawers looking for something to eat every time when you feel hungry.These snacks are the perfect answer to the small hunger pangs that comes calling, forcing you take junk food. Not only this, an array of irresistible namkeens can be found in the market or can be made with simple steps at home that can be preserved for few days to meet the hunger cravings. Try the lip smacking flavors with hot tea and even with some green chutney to have an altogether different taste.