Our country has a vast geographic distribution. Each and every state has its own culture, food variations and language. This is one reason why we get very lucky to get a mixture of all the traditions and a mixture culture and number tasty dishes from all over the country.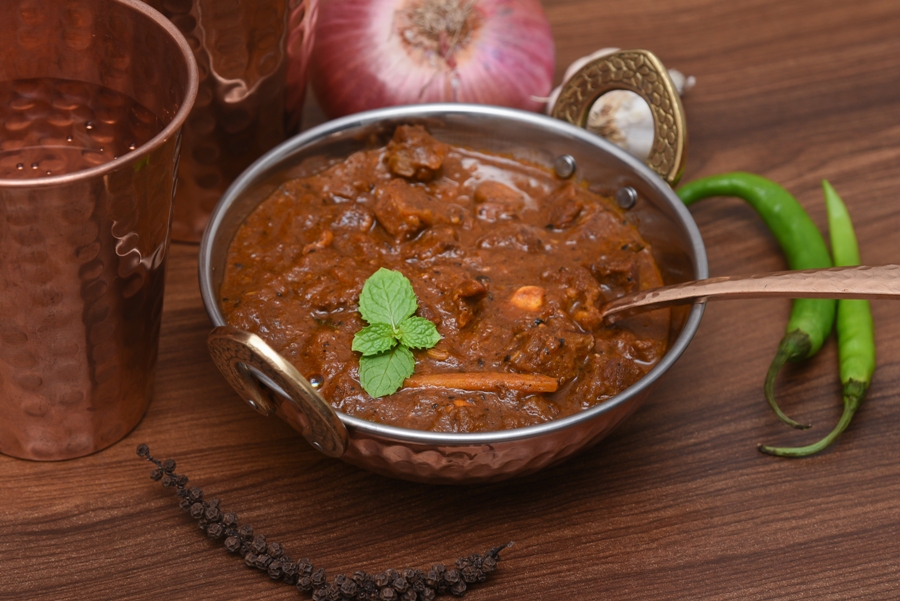 In today's article we are going to be talking about the cuisine from Tamil Nadu in specific. Whenever you think of dishes form Tamil Nadu, you have to keep spicy in your mind, they go hand in hand. In today's article we are going to be covering top 5 mutton recipes in Tamil Nadu style.
Mutton varutha- this is one of the famous mutton recipes that is a gift from Tamil Nadu. This preparation needs a lot of spices, hence if you think of preparing this at home you better start a couple of hours before the actual meal time. The speciality of this dish is that it can be made dry and had as a side dish or made with gravy and be enjoyed with rice or chapatti.
Chettinaad mutton gravy- this delicacy is again from the state of Tamil Nadu and is very spicy in nature. This is made in gravy and can be enjoyed with rice or chapatti. For those who are not sued to very spicy food, can control the spice of the curry by using fewer chillies. Also, you could have curd to balance the spice.
Mutton kulambu- mutton kulambu

or mutton kuzhambu, both are the same dish. It is a perfect side dish and for many it may be a surprise as to what is it served with. Any guesses? Well, it is a perfect side dish for idli, idiyappam, appam and even biryani. Since it comes from the state of Tamil Nadu it is yet again spicy and aromatic in nature. But, the spices used in them are very different and if you wish to prepare this at home, it might be a little difficult for you. But, if you visit Tamil Nadu, this is a must have.

Mutton chops Tamil Nadu style- also commonly known as the chettinad mutton chops kozhumbhu are very famous in the state of Tamil Nadu and not just there but it has also spread to its neighbouring states too. You have to try this spicy and tasty curry. It can be eaten well with dosa or chapatti or rice.
Pepper mutton gravy- mutton pepper is a very common recipe and we all have had our own version of it. But the Tamil Nadu style of the curry is very different in taste. It is richer in spices and much more flavourful. If you are in for something spicy then don't forget to pick this curry. Trust me you won't be disappointed.
So, these were a few mutton recipes that have been taken especially from Tamil Nadu. I hope you folks try them soon and fall in love with them just like I have.