You are generally moving around large amounts of confidential information when you are using a virtual data room to conduct your business. The data could be vital and confidential for your business and the customers and it is your responsibility to protect the data. You may be storing strategic information that you wouldn't like your competitors know about, including pricing, few product specifications, financial data or personal data and it could be very harmful for your business if this crucial data falls in the wrong hands.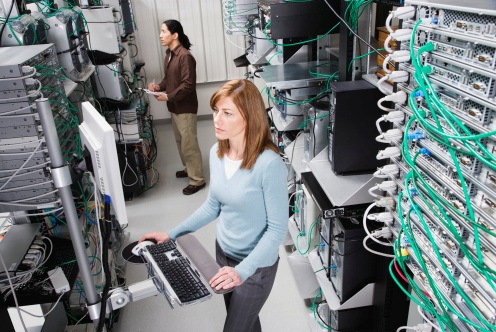 In order to protect information like this, you need high levels of security that is provided by a virtual data room. The concept of virtual data room is far away from mere login.  It includes encryption to prevent hackers from gaining any access, provides protection from virus in order to prevent the users from getting attacked when they download the documents, and also provides appropriate security measures for those people who are handling the documents or managing the room, such as an IT personnel. Virtual data room providers like RR Donnelly tend to educate their customers on this through their website www.rrdonnelley.com/venue/cn.
Here are some of the areas that will ensure that your files stay protected in the Virtual Data Room:
Intrusion from Outside Sources: You need to ensure that virtual data room providers have plenty of protection from viruses and attackers. In order to do this, you need to figure out from your virtual data room provider, which kind of software programs are appropriate for protection. Conventional scanners are standard and could be functioned automatically or when requested by the user.
Some contemporary options include memory-resident scanners that wait for the signals to alert them, while waiting in the background to scan and conduct behavior-based detection that is on the watch out for suspicious behavior to start scanning. It is not good enough to have good system to prevent virus and other related problems. Systems of this kind are required to be updated to cope up with the latest viruses that are generated every now and then.
Internal Security: More people shall be having access to the virtual data room that you have setup in addition to you, the employees and your clients. In order to ensure that the information stays protected from personnel threats, you will need to determine if an NDA is signed by everyone who is accessing it. You would also like to find out the policies that the virtual data room providers have for hiring personnel.
They need to do background checks and also utilize other measures that will protect the clients from getting the sensitive information stolen. There should be physical measures intact to protect the site of the provider from any unauthorized access.
Compliance: You should ask the virtual data room provider about their adherence and certifications. They will hold the valid documentations for certain compliance frameworks and you may want to know if it is the right kind of validation for your business. This again depends on the business' regulatory requirements.
Conclusion: As attackers are rising day by day, your business is now more exposed to the harmful effects of virus, hacking, malware, and spyware. The protection provided by your data room providers should be increasingly more updated and high-class to make sure that your information has adept and adequate protection.