Only with few alterations in your day to day routine, you can live a healthy and long life. According to the doctors & health specialists – our modern lifestyle with some bad behaviors like drinking, smoking, eating fast food and anger etc, can push into grave early. But fortunately, you can do something to correct these and other injurious activities. By just implement the following habits you can keep your body healthy and feel young.
Daily Exercises
A 20 minutes exercise schedule planned by trainer gives the same as many health advantages as going for a long walk and gym. Some Exercises requires no more than a wall, a chair and 20 minutes from your busy time timetable.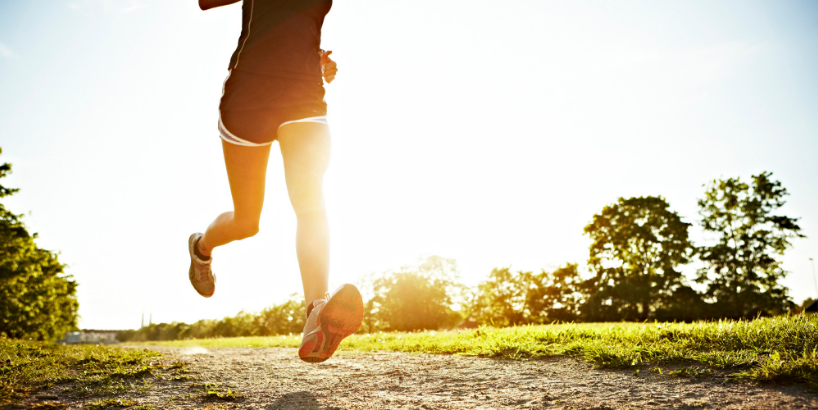 Some exercises like jumping jack, pushups, leg lifts, crunches, and squats etc., can do wonders for your fitness. They'll help out to keep your weight under control, improve your mental balance, strengthen your bones and even hold off memory loss with age.
Get Up Early
Getting up early in the morning may look like the most difficult job to accomplish but there are many reasons why early birds are said to be healthy, wealthy and wise. So, stop pressing the snooze button on your alarm clock and pick all these advantages by just waking up few hours early from your daily routine. Some advantages of get up early are:-
You'll feel full of life
You'll sufficient time to exercise
You'll feel happier
You'll get peaceful sleep
You'll lower your risk of heart attack
Eat Healthy Food
For a healthy lifestyle a balanced diet is very must, so how do you select a healthy diet plan?
As per the nutritional guidelines a healthy eating plan:
Only concentrates on seasonal fruits, vegetables, whole grains, and fat-free milk products
Includes red meats, poultry, fish, sprouts, eggs, and nuts
Stays within your daily calorie requirements
Yoga & Meditation
Yoga and meditation when practiced simultaneously build up the connection between body & mind, developing complete fitness and happiness. You can meditate not including yoga by just soothing, take you mind at the neutral position and only concentrating on equal long breathing. Both yoga and meditation, when used consistently, have proven health benefits.
Drink More Water
Water is the most important element of the human being after Oxygen. If truth be told, no human being can live longer than few days without drinking water. Our brain contains approx 85% water when the brain requires water takes what it needs from other parts of your body in order to carry on. This indicates that other parts of the body which also require water start having the crisis.
Water also maintains the body temperature, when the body gets very hot, it starts sweating, which cools your body. If you do not take enough drinking water, then your body drops the ability to cool itself off when required.
Drinking water between your foods helps to wash out your abdomen & trapped pieces of the food. And water helps clean the small intestine. It is just like after eating a food you wash your plates and clean them.
Cut Down on Processed Food
Processed foods are not good for the health reason is that (1) nutritional value of the food is lost (2) the artificial flavor & colors added that are bad for us. Many processed products available in the market contain a high amount of salt content, which gives us heart and blood pressure related problems. Some processed food you must avoid are Bacon, Granola Bars, Instant Ramen, Flavored Nuts, Fruit Snacks, Microwave Popcorn, Ketchup, Frozen foods etc.
Go for Vacation on Peaceful Places
It is one of the best & preferred options, if you are annoyed by an unsatisfactory schedule, you might often want to run away and discover a place somewhere you can recreate yourself in tranquility and privacy. There are many peaceful destinations in our country which call people with such desires, please them completely and let them go back empowered with new energy. Goa in India is most preferred tourist place, where Indian culture knits with Portuguese. It is well-known for its beaches and old churches, and tourism is its main industry. Tourism is usually focused on the Sea Sides & beaches of Goa. Real Estate is also booming in Goa, many globally reputed real estate developers also launching their residential and commercial development in Goa, for example, Tata Housing residential project "Tata Goa Paradise" offering 1, 2 and 3 BHK apartments at very affordable price points.