As a doctor you will want to highlight all your specialities on your website and expect patients to visit you. But, are you gaining the expected results? No? Well, this maybe because your website requires more than you think. With new inventions, Google updates and the shift in people's demands, you have to follow the latest web designing trends.
Is your website updated? No?
Here are a few tips that will help you understand that it's high time your medical website requires redesigning.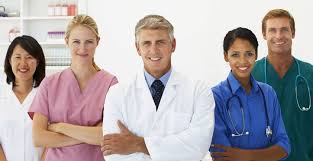 1.Responsive website
The first question that you need to ask yourself is that is your medical website mobile friendly? Nowadays, more and more patients prefer searching for information about medical services on their smartphones than desktops. If they find a website slowly loading, they will automatically jump to the next website. An unresponsive website can hinder your medical practice. So, you need to upgrade your site to a mobile friendly one.
2.Social media
Social media is a huge platform which forms the main link between many patients and doctors. Patients prefer to keep themselves updated by a physician's services and patient reviews. This is done by liking your page on social media platforms like Facebook, LinkedIn, Twitter etc. Is your website linked to your  social media page? Are the patients able to directly reach the social media page through your website? Social media is a tool that leads to effective communication between patients and doctors and it's time you should include this tool to your website too.
3.Easy navigation
A website that is too difficult to navigate with a number of sections can make the patient frustrated and it is more likely that they will leave the site. Therefore it is utter necessary for your website to be easily navigable both on the desktop as well as on the mobile. The success of your medical website largely depends on the user experience.
4.Effective SEO
When a patient looks for an information on the search engine, he/she tends to have a look at all the websites on the first page of the search engine. So, what does it take to be on the top of the google search? A good SEO of course! Search Engine Optimization is crucial for how your website works on search engines. Having a good SEO means having specific keywords that will help the patients find you easily on search engines.
5.Contents and blogs
Does your website contain good quality contents? Does your website have a blog section where you post medical blogs regularly? If not, then it's time maybe to consider a website redesigning. Blogs are not only a great way for effective SEO, but also provide information to the patients that they have been looking for. Blogs can include anything related to your service either in an essay format or in question answer form.
Are you ready for Website Redesigning?
If your website lacks the above mentioned points,then you must take website redesigning seriously and get in touch with a good Medical Web Designer in Pensacola.
A good website ensures the proper communication and link between the doctor and the patient.