There are different types of people when it comes to food preferences. There are some who eat almost any and everything without caring much about their weight and health. While there are people that are very particular about what they eat and when they eat. People who are generally on a diet, ditch all fast food items including pizzas. The next section of the blog will describe that why consuming a pizza as a cheat meal is the best option.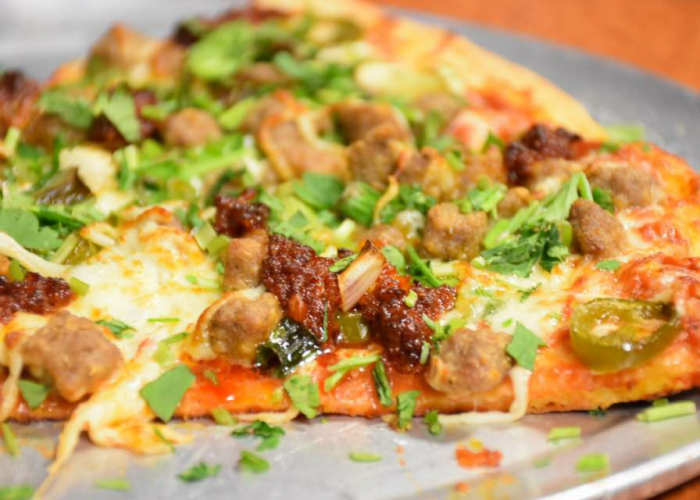 1.It is our soul food
Pizza has been regarded as the most popular and the most consumed type of food item in the entire world. Although, the invention of pizzas can be traced back to the Italians, but you can find a pizza in almost every nook and corner of the world. A cheat meal should actually taste like one and pizzas are sure to set your taste buds on fire with the epic taste and aroma.
2.It is not really a cheat meal
According to a recent study, Pizzas are actually healthier than any other fast food. The facts that pizzas possess a number of vegetable toppings and they are baked unlike most of the food items, make it a healthy option. While on a diet, choosing a pizza as a cheat meal will be the best choice that you will ever make.
3.It is easily accessible
A good pizza is just a call away, all you need to do is call up your favourite fast food chain in San Mateo and place an order for the pizza that you wish to eat. Due to the popularity grabbed by pizzas, they are now available at even the most uncommon places.
4.It is more economical
Pizzas are more economical as compared to any other piece of fast food. Maximum money that an average teenager spends is always on the food which essentially is always fast food. Pizzas are the type of food items that can be afforded by both the students as well as the working professionals.
5.It helps your body to absorb more of lycopene
All popular and desirable pizzas have one ingredient in common which is the tomato. It isn't an unknown fact that tomatoes have in them a substance called as the lycopene which has a function of fighting and preventing heart diseases.
6.It makes eating veggies easier
A lot of us do not enjoy having vegetables generally, but do have it when it comes to us in the form of a certain type of fast food. This makes eating vegetables a whole lot easier as they are given to us in the form of pizza toppings. So, this somewhat helps us maintain our diet while enjoying our favourite fast food at the same time.
Pizzas as loved and adored by people from every part of the world. There are reasons to the insane craze for pizza throughout the world and the reason is the scrumptious taste that a pizza corresponds to be. Some of the reasons stating the importance of pizza as a cheat meal are mentioned in the above section.