Smart home devices are becoming popular because of the comfort and security it brings and the industry is expanding exponentially. There are a lot of products out there and the market is flooded with the new devices and technology that might get you confused to choose the right product and the best smart home devices. If you want to turn your home into a smart home and don't know where to start from, let me help you with that.
You can get overwhelmed with the choices you will have to make if you don't know where to start to upgrade your home into a smart home with the best smart home devices. Let's have a look at some of the best smart home devices that you should be looking for to upgrade your house.
Amazon Echo; A voice Assistant
To control your smart home devices with your voice, you need to get a voice assistant. Amazon Echo features Alexa and it is a speaker that will be your virtual assistant. The best thing is it can also work with many other smart home devices as well. It will make your life easier as Alexa respond to your voice commands and you can set an alarm, order a pizza or even perform google searches just by using voice commands.
If you are looking for a device that is easy to move and not associated with Amazon then Google Home Mini is also an option. It is similar in shape and size to the Amazon echo and it has google assistant built in it to respond to your different voice commands and perform different functions. Reminding you of your schedule, creating a shopping list, answering your queries and so many other functions can be performed by this mini gadget.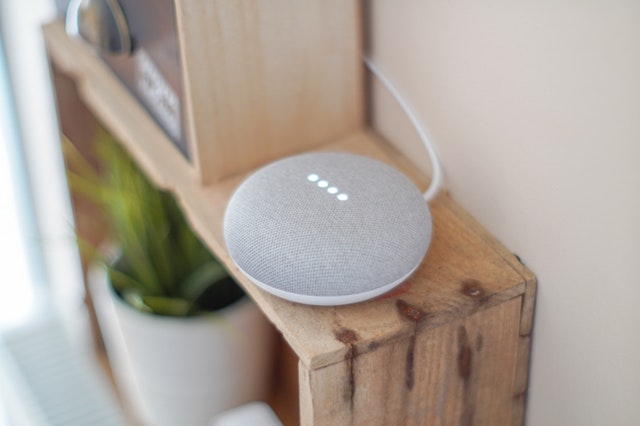 Smart Lock
Tired of taking care and fumbling for your keys to open the locks? Don't worry, smart lock helps you with controlling your lock from anywhere or open or close it with your smartphone.
August Smart Lock is one of the best smart locks and it has the technology that senses your location and keeps the door opened or locked depending upon how far away you are from the house or if you are at home or not. This smart device will ensure that your door is locked when you leave your house and allows you to enter by opening the lock when you come back.
Nest x Yale Lock is another option which is a deadbolt keyless touchscreen that allows you to open and lock the door from anywhere using your smartphone. You can also set passcodes to give access to your guests or family members, all with a touch of your smartphone.
Smart home camera
A smart Wireless doorbell camera ensures the safety of your house if you want to keep a check on who is at the door or a mean of surveillance for the security of your house. You can watch the live feed from your smartphone to see what is happening around your house at any moment.
The Nest Cam Indoor is a smart home camera and you can get that from Nest for outdoor or indoor use. It also allows you to watch and talk to someone if you are not at your home.
Arlo Pro 2 is another option which is a bit expensive but it is worth the price with many updated features that allow you to look back into an event. The video quality of this smart home camera is also very good.
Smart home Thermostat
You can control the climate and temperature of your home with a smart home thermostat. Heating and cooling system is an essential part of your house and a smart thermostat helps you to maintain it intelligently with your commands.
Nest Learning Thermostat is one of the best thermostats and it can be controlled with your smartphone. It also pick up seasonal specifics and set the temperature as per your habits as well. It also saves energy by going back to Eco mode when the house is empty.
Another intelligent thermostat is Ecobee4 which provide you the maximum comfort by sensing your presence in the house and allows you to set and maintain the temperature of your house.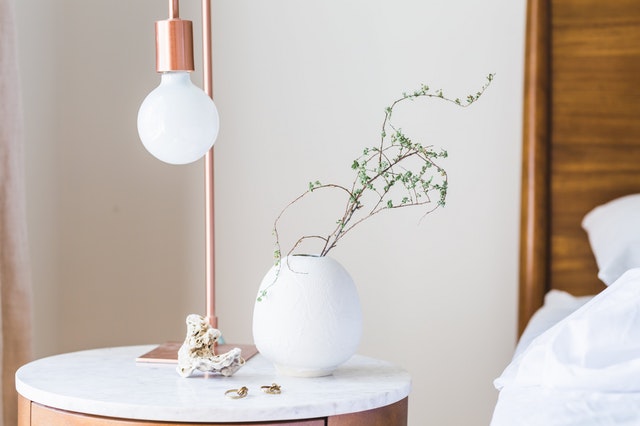 Smart Light Bulbs
Smart light bulbs help you save energy and you can control and customize them as per your convenience. Just like other smart home devices, smart light bulbs can also be controlled using smartphones via an App.
Philips Hue is one of the best smart bulbs and it can also be controlled using voice commands. You can also control it with Amazon Alexa and Apple Watch. You can also set up motion sensors to turn on and off the lights by sensing your motion.
These are just some of the many devices that will work great with the smart homes concept. Keep following us for more details on how you can improve the quality of life you are living.