Although setting up a new business can be incredibly exciting, it can often get a little overwhelming as there are so many things you have to think about. A calm head and a well-structured plan are two things you must have. It is also important that you take the time to make sure you are setting up your company responsibly. Many small businesses fail within the first year or so as they make common mistakes that could be easily avoided. In this article we will share seven business mistakes that you can't afford to make.
Not Doing Any Market Research
One of the most common reasons for new businesses failing is that people have not bothered to carry out the necessary market research before setting up their companies. No matter what product or service you are planning on selling, you will need to carry out market research so you know that people are going to want to buy them and that there is a gap in the market for your business.
Trying to Run a Business Alone
Once your business is up and running you are going to struggle to handle all aspects of your work alone. Business owners that fail to delegate tasks to others end up taking on so much that the quality of their product or service suffers. Whilst you may not be able to afford to hire staff to start with, we are sure you will have family members or friends that you can rope in to give you a helping hand for the time being. Corporate team building is essential, make time for staff and make sure they all work well together and any internal tensions are sensitively resolved.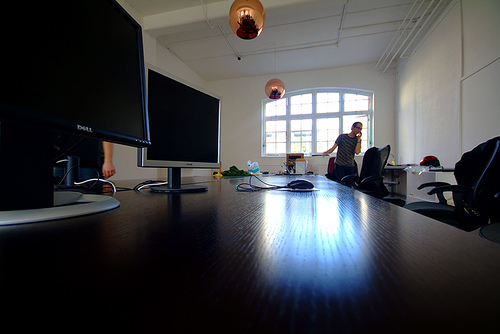 Renting Space they do not need
Many business owners think that they need an office or other premises in order to look professional to clients. Offices and business premises are extremely expensive to rent and are often an unnecessary cost for new businesses. If you are worried that working from home will make your business look unprofessional, you could always use the services of a virtual office, one of which includes taking on their business address as your own.
Not Investing in Marketing
Unfortunately you cannot just set up your business and expect customers to know about you. All businesses require good marketing strategies. Even if your budget is fairly small, there are still plenty of ways you can market your business for free, for example using social media sites like Facebook and Twitter. We highly recommend marketing your business before you are even officially trading so you can start generating a buzz about your products or services.
Not Backing Up Data
This is one of the most common IT mistakes businesses makes that can cost them their future. If you do not back up your customer files and business data, then what are you going to do if you get a computer virus that destroys your system? Make sure your business files are backed up either to an external hard drive or the cloud.
Hiring Staff they do not need
Although we said it is important to delegate work and not handle everything yourself, this doesn't mean you necessarily need to hire full time members of staff. The problem with hiring staff is that it is a big commitment. Not only do you have to pay them a salary and offer employee benefits, but you may also have to find them an office to work in. If you are struggling to handle everything yourself, a much better option would be to outsource some work to a virtual assistant. This way you can simply pay for their service, rather than having to take them on as an employee, which is far more cost effective.

Not Complying with Regulations
No matter how new your business may be, you still need to comply with regulations. It is your responsibility to read up on the relevant regulations regarding things like safety in the workplace and ensure your business is audited for compliance. If you fail to comply with regulations, you could face expensive fines that cripple your business.
Conclusion
When you first set up a business it is important to take your time, ensuring that you make sensible and wise decisions. If you rush into it or believe you can scrape by without doing things properly, you may end up making mistakes that could cost your business its future.