Managing a dental office isn't easy. Apart from having to provide your patients with the best dental care, you need to manage your time and office routine. You also need to make sure that you treat your staff well. With all the things going on, how can you put your best foot forward and stay excellent towards your service? Here are some tips to live by: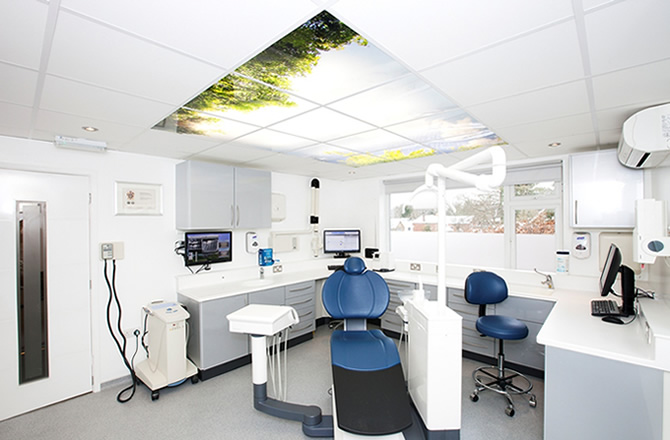 Does your Dental Practice stand out?
Successful dental marketing requires a common set of practices. However, you don't want to be rigid, following the same set of rules all the time. After all, being like everybody else removes your edge. Find the right balance between playing by  the rules and finding your competitive advantage to always be a cut above the rest.
Your uniqueness can shine through with the way you treat and care for your patients. Always make your actions and decisions consistent with your vision and your branding. One way you can market your dental practice is by providing customized brochures or informative newsletters that you can give away or mail to your patients. This will help you promote your services while providing information to your market.
Give your Office some Personality
As soon as you've set up all the equipment, tools and furniture that's necessary for your dental practice, it's time to establish a certain ambiance in your office.
As much as possible, your dental office should be relaxing and welcoming to your patients. Aside from designing your facility with pieces, accents and colors that give off a comfortable vibe, you also need to teach and encourage your dental service team to be warm and accommodating to your guests.
Encourage a warm and friendly environment in your office that not only can be seen but also felt.
Update your Services
Technology has made surprising leaps in dental practice and history. To be constantly on the competitive edge, ensure that you offer the latest in dental technology and services.
Here are the things you might want to to ask when expanding your services:
Is my equipment updated and capable of providing the best in dental care?
Is my dental office a good venue for expanded dental care?
Is my staff trained well and ready for a higher number of patients?
Do I have the necessary technology and equipment to accommodate all of my patient's needs?
Whatever your plans are, be careful not to overextend yourself especially too much, too soon. Keep the changes small and manageable at least until you are ready for further changes.
Consider Flexible Payment Options
Needless to say, dental practice is a business that you need to sustain. However, the last you thing you want to do is to burden your patients with unfriendly payment options. Remember that price and payment options are two of the major factors that either compel or discourage your patients from availing your practice. Give them a unique payment plan depending on their insurance or capability to pay. You can also design flexible oral care packages that your patients can enjoy within their budget.
Connect with your Patients
Dentist and customer relationships are best sustained when the latter is a consistent visitor in a dental office. If your clients are very satisfied, they can even spread the news about your service and encourage other people to choose you.
Establish a connection with your patients. The popularity of social media gives you an opportunity to reach out to your patients in a more convenient and personal way. Patients would appreciate it if you checked on them and asked how the treatments were. You can send an  e-mail or perhaps a message to their social media account to make them feel your care.
Invest on Patient Referrals
When it comes to marketing products and services, nothing works better than word of mouth. Your patients have had a direct experience with your service, and their testimonial to their friends and family is very strong.
Most people do not have the time to look for a dental practice that would work for them and rely heavily on recommendations and referrals. Once you've established a real relationship with your patients, you can encourage them to refer you to the people they know. Be creative and offer them referral cards or even perks if they can refer you to a certain number of people.
Extend referral bonus programs to your employees and see how much growth you can gain in your dental practice.
Organize your Scheduling System
Busy days call for an upgrade in the dental scheduling system. When you've provided all the necessary avenues for your patients to contact you, expect an increase of calls and online appointment requests.
You can no longer get by with the primitive way of listing down all of your appointments. Avoid schedule conflicts and organize especially hectic days through an automated scheduling system. It is good to assign one of your staff members to focus on scheduling and arrangements in order to identify if you can still handle the day's work.
Upgrade Skills of Staff
Always ensure that you give your staff the right training by sending them to seminars and training programs. Never stop educating your staff. Here are some of the things that you can teach them to do properly and efficiently:
Clarity when communicating in person and over the telephone, emails, or written letters
How to maintain a professional image
How to extend exceptional patient service
Online booking and scheduling
Stress reduction to make them happy at work
Always be on the lookout for opportunities to help your staff learn more about their jobs. It is for their benefit as well as your patients'.
There are a number of things that you can do to make sure that you're always on top of the dental game. There may be a lot of dental practitioners out there who are as good or even better than you. Use this challenge to revolutionize your  leadership in your dental office.
I am Valerie M. Preston, DDS with more than 20 years of experience in the dental industry. I'm an expert in restorative and cosmetic dentistry and a proud member of the American Academy of Cosmetic Dentistry, the American Dental Association and the North Carolina Dental Society. I ownVPreston Dental in Raleigh, NC, a dental clinic known for its spa-like ambiance. For more details, you can check out my website, Facebook and Twitter pages.